Print
Since 1871, The Daily Illini has been a mainstay on the University of Illinois campus and has grown into one of the country's preeminent student-run newspapers. A training ground for student journalists, The Daily Illini is the University of Illinois community's preferred source of news, sports, commentary, and public opinion.
Standard Editions

Starting at $300
8,000 copies of The Daily Illini, printed twice a week, are distributed to 150 locations around the campus and community. The Daily Illini was awarded named the best newspaper in the nation by the Associated Collegiate Press in 2017.
Special Editions

Starting at $325
From moving in and graduating to dining and Moms Weekend, students and faculty read special issues of The Daily Illini to get up-to-speed on milestone events at the University of Illinois.

Technograph
Illinois finds solutions to the world's engineering challenges. Technograph documents them.
Technograph is Illini Media's magazine focusing on the latest trends and advances in science and technology and its impact on everyday life that stem from the University of Illinois.

Puzzle Sponsorship
Starting at $75
Sought out by many faithful fans, the Sudoku puzzle is found in the classified section of The Daily Illini. With a dedicated following, the crossword puzzle is a great place for you to build brand recognition.
Small but powerful, you'll benefit from the duration readers' eyes stay on this ad.
Illini Media Illinois
For almost 150 years, your advertisements have funded experiential learning opportunities for more than 15,000 University of Illinois students.
We're happy to give back by offering discounts to local businesses, non-profits, University of Illinois departments and student organizations.
The presses are still running.
Students, faculty and the community pick up 8,000 free printed newspapers every Monday and Thursday.
"The strong account manager takes her time to learn our goals then implement them into the project at hand. The team is highly talented, and the graphic design always looks professional."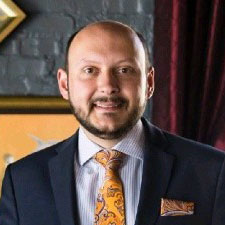 Thank you to our advertisers.
Last year, more than 100 national, local, and nonprofit businesses chose Illini Media because of our two-fold mission and century of success.
Your business' brand will be amplified.
Award-winning designers, writers, photographers, videographers, and business strategists complete meaningful work at a modest price.
You'll support students developing into leaders.
With 350 students currently involved, Illini Media has opened doors with real-world educational opportunities for 150 years.