Show your support of Illini Media with some great gear!
Show off your Illini Media pride with a range of high-quality t-shirts, hoodies and sweatshirts featuring Daily Illini and WPGU logos. Check out the options below, all available delivered to you for the very affordable fundraising price of $125 apiece.
Pick the hoodie you like best, send alum and former DI EIC Pat Wingert Kelly an email ([email protected]) with your choice of item, size and color plus your shipping address and details of how you'd like to pay. To complete the transaction, you can use Venmo (@PatriceWingertKelly) or PayPal (search for her email). If you prefer to mail your check payment, email Pat for her personal address. Pat and her team will take care of placing the order, shipping your item to you, and forwarding the profit to the DI. (If you'd like to throw in a few extra bucks to increase your donation, we'd welcome that.)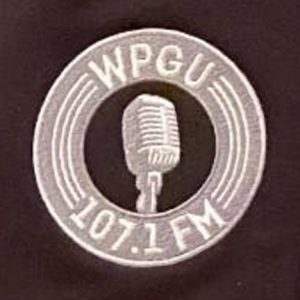 All of the styles below also are available with the WPGU 107.1 FM "mic" logo shown above. Please specify whether you want the DI 150 or WPGU logo on your garment.
The deadline to order is May 15, with orders expected to be shipped in June, so don't delay!
WOMEN'S
(Click on item name above for more details and options)
A classic relaxed fit with the durable quality and warmth you expect from Carhartt. Hoodie features a full-length brass zipper and two hand-warmer pockets. Offered in three colors in sizes XS-2XL.
Alum Lori Levin relaxes in her Carhartt Clarksburg hoodie
A thick, cozy and comfy hoodie featuring an old-school "kangaroo" pocket in front and lots of quality details including a lined hood, brass zipper and metal grommets to protect the hood pulls. Nina Ovryn's beautifully designed anniversary logo makes this hoodie extra special. Once you put it on, you won't want to take it off.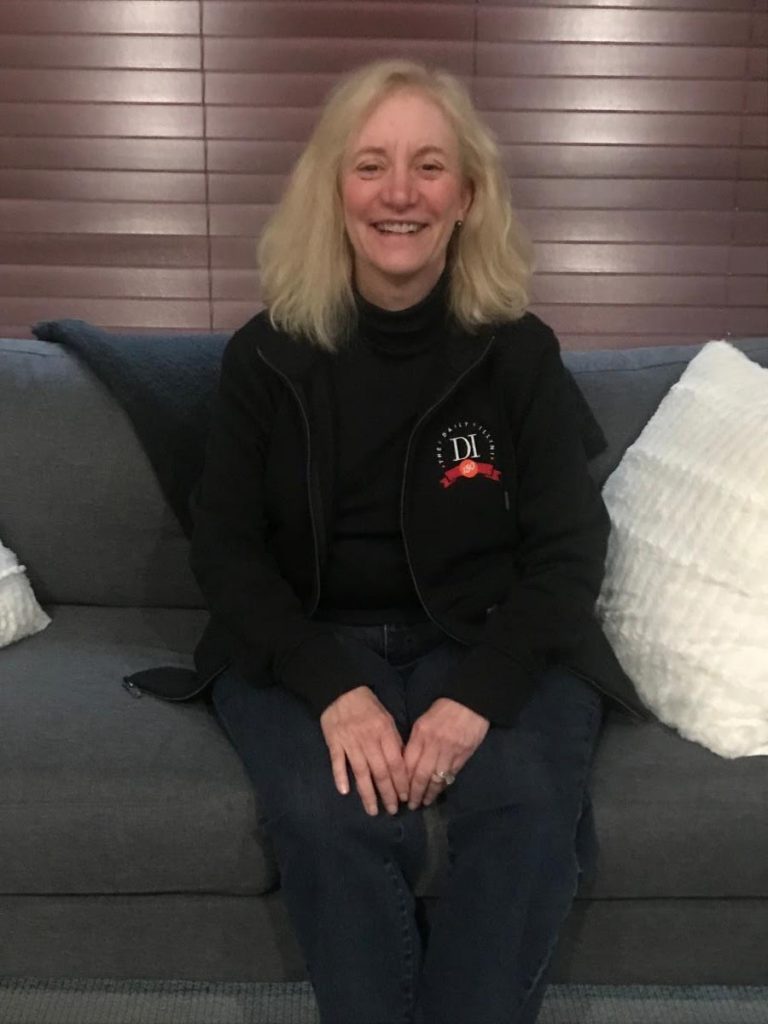 (Click on item name above for more details and options)
Tech fabric outside, fuzzy warmth inside, plus princess seams and a longer length with a curved hem. Since it is a fitted cut, order up a size if you want to add layers underneath. Offered in four colors sizes XS-4XL ; Not all sizes available in all colors.
Alum Ann Arellano models the New Era Venue Fleece
"Very nice! Quality fabric and fleecy lining is cozy and soft. I love the cut of the hood; it covers my head and doesn't droop down on my forehead/over my eyes (as some hoods do on my other jackets). I like that it's quite fitted and has sleeves with a cuff that covers the tops of my hands and a thumb hole. Like the cool kids wear!"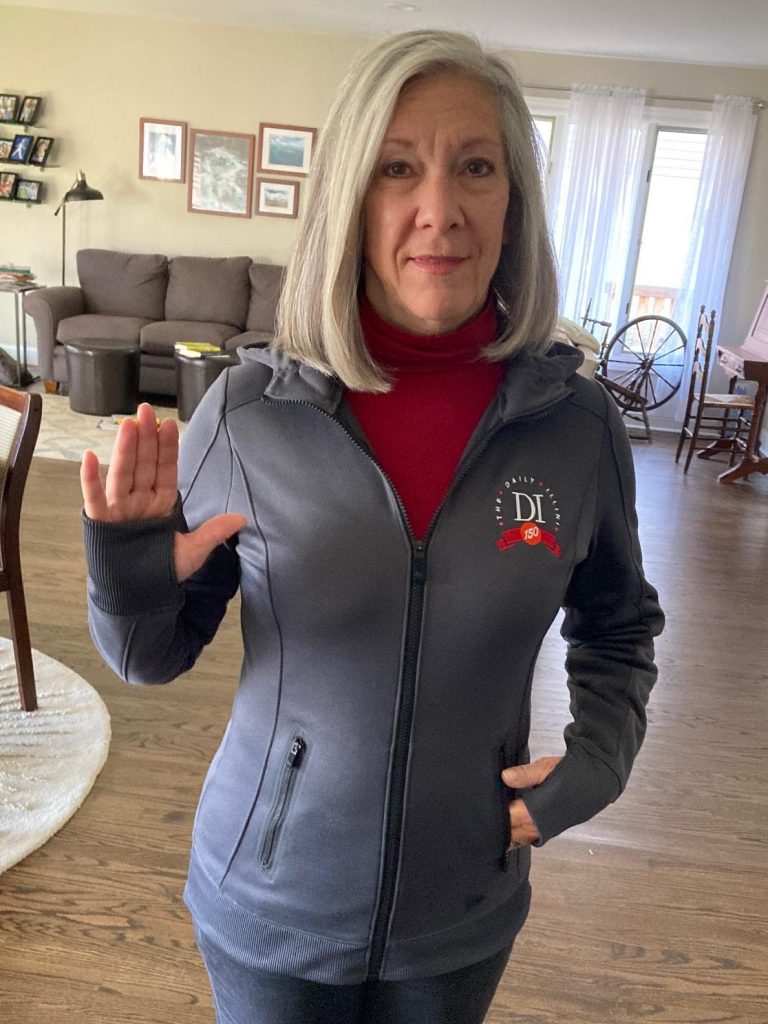 (Click on item name above for more details and options)
Lightweight double-knit with raglan sleeves and front pockets, this hoodie is offered in sizes XS to 4x and seven colors. Tends to run small so order up a size if you want to add layers underneath. Seven colors in sizes ranging from XS to 4XL.
Alum Louise Gilmore Donahue sports the Sport-Tec Fleece
"The hoodie is a big step up from a typical sweatshirt-style hoodie. With a smooth polyester finish and longer length, it fits more like a nice jacket. It has lots of appealing features, including a cozy lining, a hood that stays on well, and sleeves that are longer than average and have a thumbhole, which will come in handy when it turns colder. The DI embroidery is outstanding!"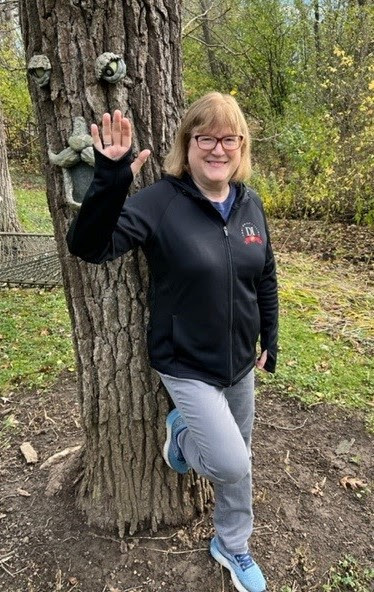 (Click on item name above for more details and options)
High-quality sweatshirt with maximum flexibility, featuring triple stitched main seams and 10.5-ounce cotton poly. Spandex reinforced rib knit cuffs and waistband. Available in sizes S- 4XL in four colors.
Alum and board member Jim Schlueter rocking the crew
"When it comes to sweatshirts, yers truly prefers the crewneck pullover, and I've found a dandy for our Daily Illini 150th offerings. … It looks great and wears even better … I spend a lot of time these in the frozen tundra of NW Iowa messing with my guitars, and I must say that the new crewneck pairs nicely with my Les Paul."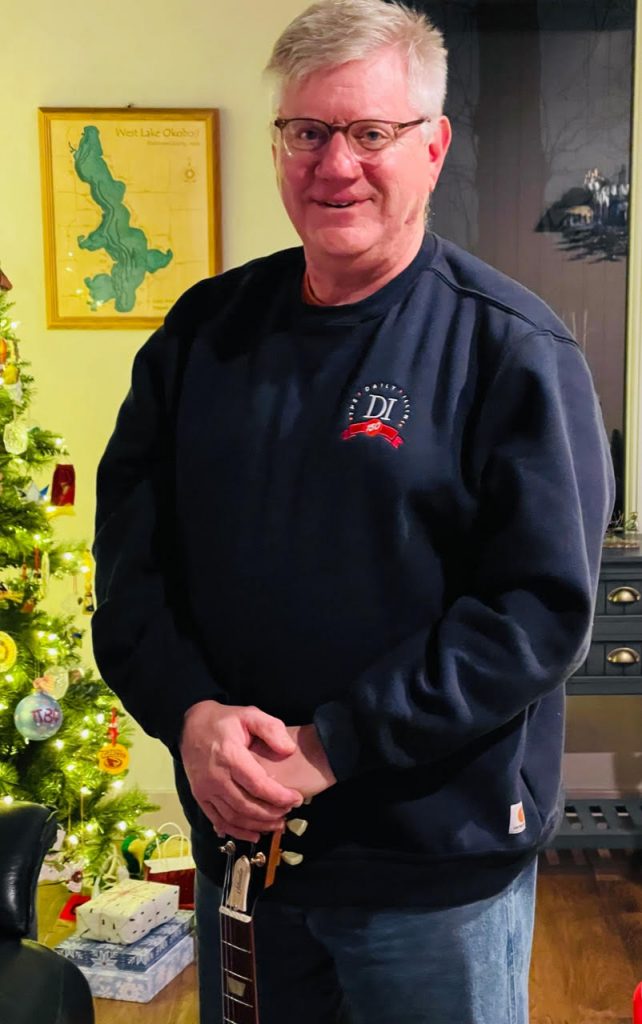 (Click on item name above for more details and options)
Durable and classic zip-front hoodie in a 10.5-ounce 50/50 cotton-poly fabric of Carhartt quality that will become your go-to. Sizes S-4XL. Offered in regular and tall sizes.. Not available in all colors and sizes.
Daily Illini news reporter Aidan Sadovi is ready to start the next 150 years of stories in his Carhartt hoodie.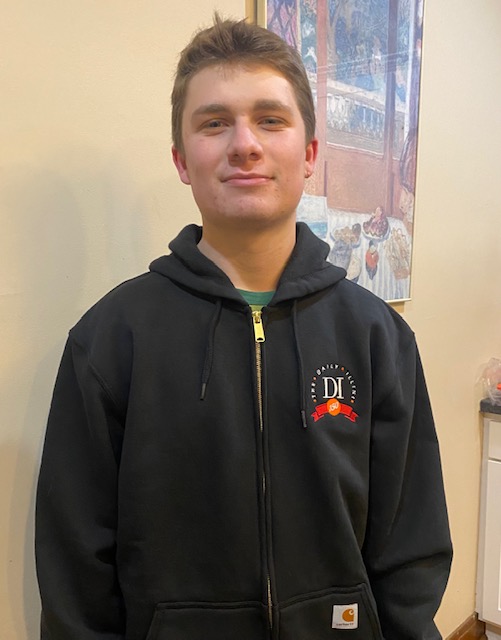 (Click on item name above for more details and options)
Cotton, poly and spandex blend gives you durability, mobility and a sleek design. Front pockets big enough to stash a phone. Available in sizes XS to 4XL in three colors.
(Click on item name above for more details and options)
Cotton-heavy (12- ounce 80/20 cotton poly) pullover hoodie with a front pouch pocket available in 10 colors and in sizes ranging from XS to 4XL