HARVEY WITTENBERG
The Daily Illini, WPGU: 1956-58
Sports reporter, Sports editor,
Sportscaster, DJ University of Illinois:
B.S. in Journalism, 1958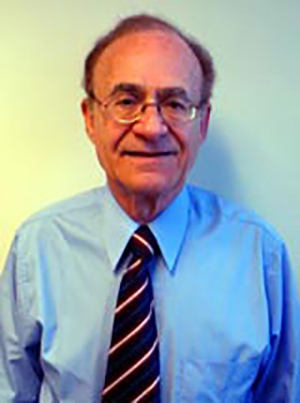 A longtime fixture in Chicago sports, Harvey Wittenberg was the voice of the Chicago Blackhawks as the public address announcer from 1961-2002. He is still the Blackhawks' Internet columnist and the author of the 2003 book Tales from the Chicago Blackhawks, a history of one of the first teams in the NHL.
In addition to working for both The Daily Illini and WPGU, Wittenberg was also sports director at WILL in 1958 and a newscaster at WILL from 1957-58 and sports reporter for the Urbana Courier-News. Before transferring to the Urbana campus, he was the sports editor of Pier Illini, at the University of Illinois' Navy Pier campus.
Wittenberg got his start at WLS radio station in 1958 and became the first general manager of WLS-FM (now WZZN) in 1965. When Wittenberg took over, he changed the format of the radio station, making it "easy listening" during the day. In 1967, Wittenberg also broadcast in the United States the first NHL All-Star game, which was played in Montreal.
Wittenberg became the vice president in sales of WFMF-FM 100 in 1969 and later became the station's general manager. He was the vice president and general manager of Shadow Traffic in Chicago from 1990-95. He joined Metro Traffic as vice president of station relations in 1996. In 2001, he became senior account manager for the then-new Timeless Classic station started by Bonneville Communications.
This bio was written at the time of Harvey Wittenberg's inauguration into the 2006 Illini Media Hall of Fame.