TOM JONES
WPGU: 1955-56. DJ, sportscaster.
University of Illinois:
B.S. in Journalism, 1959.
M.S. in Radio & Television, 1971.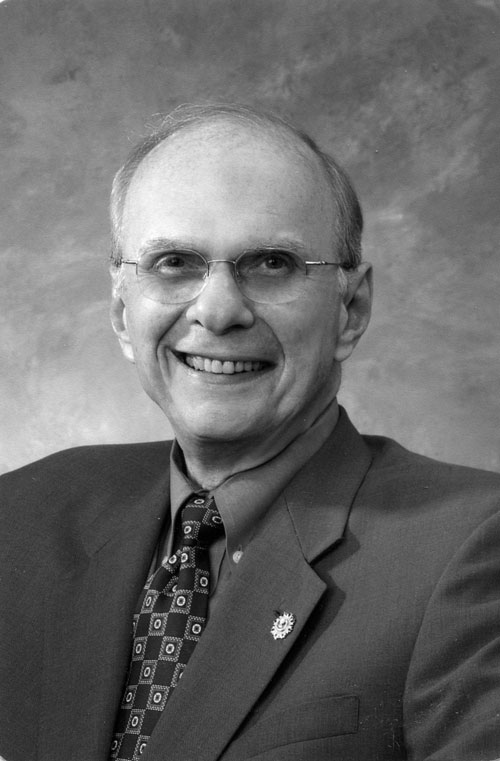 Tom Jones beat the odds. He was severely injured at age 6 by an accidental gunshot and became a paraplegic. Jones followed his dreams anyway and had a successful career in the fields of radio, television, public information and rehabilitation-education.
After graduating from the University, Jones worked for WCIA-TV in Champaign for almost 20 years, becoming sports director. During that time, Jones hosted two television sports shows per day, announced play-by-play of major college basketball games on television and provided color commentating of major college football games on the radio. Jones also lent his expertise to the University. He taught for seven years in the College of Communications, acted as director of broadcast services for University Public Affairs, and then worked in the University's Division of Rehabilitation Education Services.
For years Jones has strived to improve the lives of those with disabilities and to raise awareness. He worked to implement a system that allows some service stations to pump gasoline for drivers with disabilities. He also traveled the country extensively and joined a group of persons with disabilities touring South Africa and Rhodesia in 1962 to demonstrate the skills of people who use wheelchairs.
Jones has received many awards for his efforts, including Rehabilitant of the Half Century from the state of Illinois and the Presidential Citation for contributions furthering employment of the handicapped. Jones is also a member of the Illinois High School Basketball Coaches Hall of Fame and the commissioner of the Tom Jones Challenger League — a league for children with physical and mental disabilities.
Jones now spends much of his time volunteering to read for visually impaired University students, working with a suicide prevention group and developing special recreation programs for area park districts Recently, Jones published an autobiography, The Real Tom Jones: Handicapped? Not Me.
This bio was written at the time of Tom Jones' inauguration into the 2007 Illini Media Hall of Fame.  Mr. Jones died in July 2008.