JOHN STROHM
Daily Illini: 1932-35
Reporter, night editor, city editor
Managing editor, 1934-35 University of Illinois:
B.S. in Journalism, 1935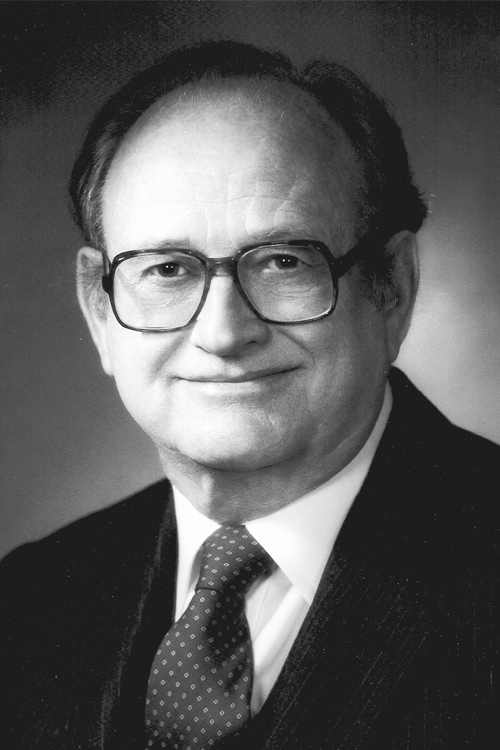 If journalism is the rough draft of history, then John Strohm is one of the greatest historians of the 20th century. At a time when the world was at odds and countries closed their doors to the West, Strohm was more than a foreign correspondent; he was an ambassador of the truth.
Many times over Strohm was the "first" in his career, but he got his start at The Daily Illini. In 1934, Strohm became the newspaper's managing editor, leading the paper at a time when the nation was in the Great Depression and the world on the brink of another great war. As that war shaped the world, so, too, did it create opportunities for Strohm, who did not hesitate to seize them. He chose to tell the stories that refused to be told and in doing so became a pioneer for post-war foreign journalism.
Freelancing his way through Europe, Strohm became the first American correspondent Stalin allowed to travel unescorted and uncensored in Soviet Russia. His book Just Tell the Truth painted a picture of Russia no one in America had seen. More than 1,000 newspapers ran his articles and photos, which earned him the esteemed Sigma Delta Chi Award and a Pulitzer Prize nomination.
In 1948, Strohm was invited by King Saud to visit Saudi Arabia. Ten years later, Strohm was the first American correspondent since the Korean War permitted to travel in Communist China. In between, he also wrote speeches for President Eisenhower and was a consultant for the Secretary  of Agriculture. Another Pulitzer nomination would arise from his work in China.
Even while traveling the world, Strohm never forgot his small-town Illinois roots. In 1942, he purchased the Woodstock Journal and later founded Northern Illinois Publications.
Following his world travels, Strohm shifted his work to his other passion: the outdoors. He founded National Wildlife Magazine in 1962 and International Wildlife Magazine in 1971. In 1983, Strohm received the University of Illinois Alumni Association's Illini Achievement Award and was given the Lincoln Academy of Illinois Award in 1984.
Strohm passed away in December of 1987.
This bio was written at the time of John Strohm's posthumous inauguration into the 2008 Illini Media Hall of Fame.