CARL SCHWARTZ
Daily Illini: 1967-71.
City Editor, 1968-69.
News Editor, 1969-70.
Editor in Chief, 1970-71. University of Illinois:
B.S. in Journalism, 1971.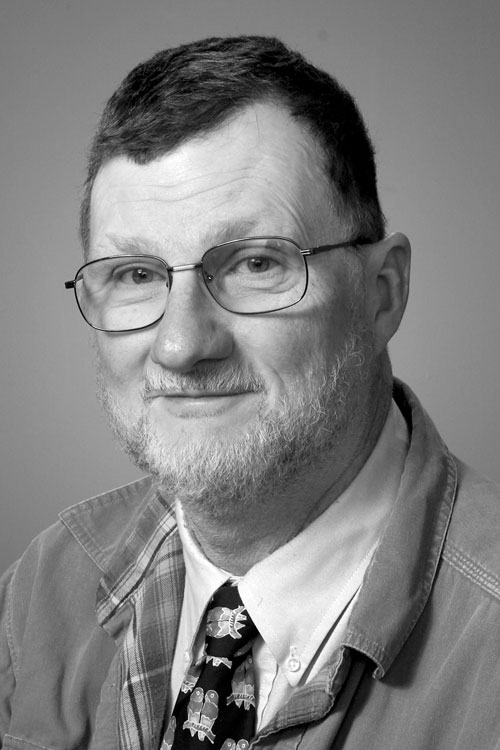 Carl W. Schwartz's editing and leadership skills have earned him a standout reputation in his 36-year professional career in Milwaukee, but he displayed those same attributes as a young man, leading The Daily Illini through major changes.
Schwartz was The Daily Illini's editor in its 100th year in 1970-71, and he managed the newsroom during newspaper's conversion from in-house hot-metal type to offset printing at a remote site. It was a traumatic and necessary change dictated by the Illini Publishing Co.'s declining financial situation and effectively preserved the paper's financial and editorial independence.  Schwartz also faced many editorial challenges as the battle to remain independent heated up in the supercharged climate of antiwar protests and student strikes.
Upon graduation, Schwartz started at the Milwaukee Journal, beginning as a telegraph desk copy editor and working his way up to The Journal's news editor at the time of its merger with The Sentinel. Since then, Schwartz has been senior editor for day and weekend news and since 1998, the senior editor for national and international news.
Currently, he supervises The Journal Sentinel's Washington Bureau, its national political reporting and its wire coverage. In 2004, he received the staff's award as the paper's outstanding editor. He also serves as the newsroom's labor negotiator and liaison with the Newspaper Guild. Schwartz has received other recognitions including being named a Jefferson Fellow at the East-West Center in Honolulu. He spent a month traveling and reporting from Japan, China, Hong Kong, Taiwan and South Korea.
Since 1993, Schwartz has been a member of the Mid-America Press Institute board of directors, serving two years as board chairman. As a board member, he has organized and conducted many journalism seminars and workshops advocating for continuing education for journalists.
This bio was written at the time of Carl Schwartz's inauguration into the 2007 Illini Media Hall of Fame.