GENE HONDA
WPGU:

1975-78
DJ, sports director, assistant
news director, production director
University of Illinois:


Student in general engineering and
real estate finance, 1972-78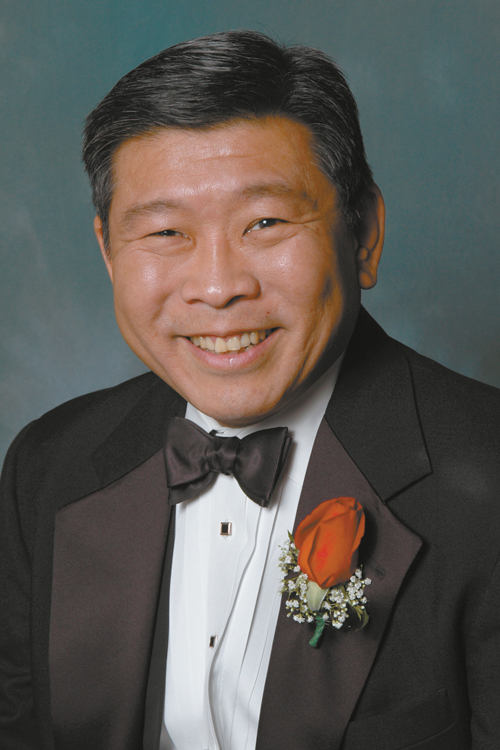 There is a short list of voices that resonate through the hearts of Chicago sports fans. Jack Brickhouse. Harry Caray. Ray Clay. Johnny Kerr. Ken Harrelson. Gene Honda has earned a spot on that short list after nearly two decades as a mainstay at top Windy City sporting events.
Before his voice was echoing across ballparks, ice rinks and basketball stadiums, Honda was a radio man. And he started on the Champaign-Urbana airwaves working for WPGU where he did news, sports and hosted a variety of shows. Sports fans first got an earful of Honda's play-by-play style when the young finance major called the Illinois club hockey games.
In 1983, after several years of working for WKIO in Urbana, Honda was chosen to announce the first and only closed-circuit telecast of a sold out Illinois-Ohio State football game. The following year, the Chicago native moved back north where he eventually found a job working for WLAK, now known as WLIT "The Lite." Honda spent the next 16 years at the station in various capacities, most notably as a DJ, assistant program director and program director.
While working for WLAK, Honda applied to become the public address announcer for the Chicago White Sox to replace the infamous Wayne Messmer, who switched allegiance to the Cubs. Honda was chosen from a group of more than 600 applicants and soon his sharp and distinct player introductions could be heard clearly on the South Side of Chicago.
Honda's exemplary effort in both radio and announcing led to countless other opportunities to work in the field. In addition to 18 consecutive years with the White Sox, Honda does PA announcing for the Chicago Blackhawks, DePaul basketball, the Chicago Marathon, the Big Ten Basketball Tournament and the NCAA Final Four. Additionally, Honda has worked to give back by teaching a sports broadcasting class for AfterSchool Matters, a nonprofit organization started by Chicago Mayor Richard Daley's wife, Maggie,
to expose Chicago teens to educational and career opportunities.
This bio was written at the time of Gene Honda's inauguration into the 2008 Illini Media Hall of Fame.