ROBERT NOVAK
Daily Illini: 1948-51.
Sportswriter.
University of Illinois:
B.A. in Science and Letters, 1952.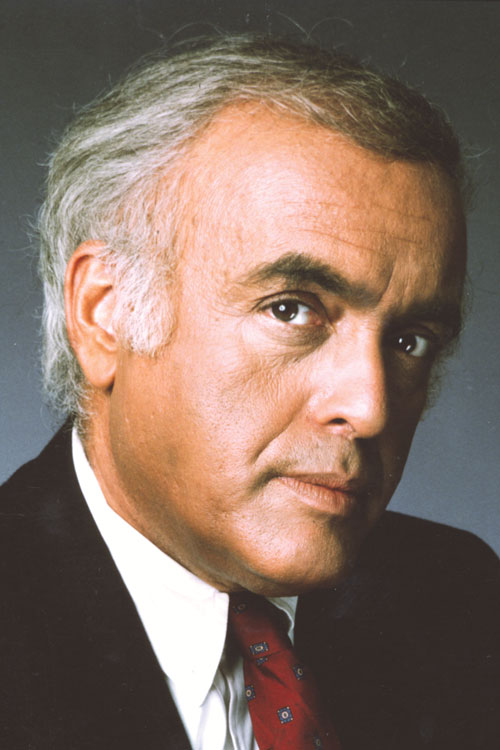 After covering national politics for more than 40 years, Robert Novak has earned a reputation as a tough Washington insider who tells the story behind the story.
Novak's first professional reporting jobs were at the Joliet Herald-News and the Urbana Courier while he was still a University student. After graduation and U.S. Army service, he became a reporter for The Associated Press in Nebraska and Indiana. Then in 1957, the AP transferred Novak to Washington, D.C., where he began covering Congress. A year later he joined the Washington bureau of The Wall Street Journal, becoming chief Congressional correspondent for the Journal in 1961. Novak teamed up with Rowland Evans Jr. in 1963 to write the Inside Report, a political column based on hard reporting. The Chicago Sun-Times has been the home newspaper for the column since 1966, and Novak has written the column solo since 1993. Currently, more than 150 newspapers carry the column.
Novak himself was thrust into the media spotlight in 2003. In a column about the brewing storm over former ambassador Joseph C. Wilson's claims that the Bush administration was lying about Iraq having tried to buy uranium from Niger, Novak also revealed the identity of Wilson's wife, CIA operative Valerie Plame. Novak refused to reveal the source who leaked him information about Plame, but the firestorm over White House leaks to Novak and other journalists continued through 2005. Putting the affair into perspective in his recent memoir, Novak reflected that he had "written many, many more important columns, but the one on the CIA leak case will forever be part of my public identity."
For 25 years, Novak was a commentator for CNN and had several stints co-hosting Crossfire. He was also co-executive producer of the Capital Gang. Currently, Novak is a commentator for FOX News and appears occasionally on NBC's "Meet the Press." He has written four books and a memoir, The Prince of Darkness: 50 Years Reporting in Washington, which was published in July. Novak is the 2001 winner of the National Press Club's "Fourth Estate, Award for Lifetime Achievement in Journalism" and was a 1997 recipient of the University's Distinguished Alumnus Award.
This bio was written at the time of Robert Novak's inauguration into the 2007 Illini Media Hall of Fame. Mr. Novak died in August 2009.