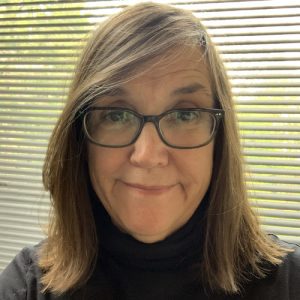 During an internship at Chicago's iconic WXRT-FM in 1978, Wendy Rice so impressed the staff that she was offered a job, beginning a 35-year run as a DJ at the station. Long-time listeners know that her career included a long tour of duty hosting the station's long-running "Saturday Morning Flashback" retrospective music show.
Wendy stepped away from radio in 2017 to be, in her words, "dedicated to my weekday gig as a middle school teacher."
At her retirement, she was described as "Chicago radio royalty, a staple of the station's programming, and one of the most listened-to specialty shows in Chicago radio history."  
A Champaign native, Wendy is also WPGU radio royalty for her leadership and contributions to her hometown station.
This bio was written at the time of Wendy Rice's inauguration into the 2023 Illini Media Hall of Fame.
Read The Daily Illini's profile of Wendy Rice here.