JACK MABLEY
The Daily Illini: 1934-1938
Editor-in-chief, 1937-38 University of Illinois:
B.S. Journalism, 1938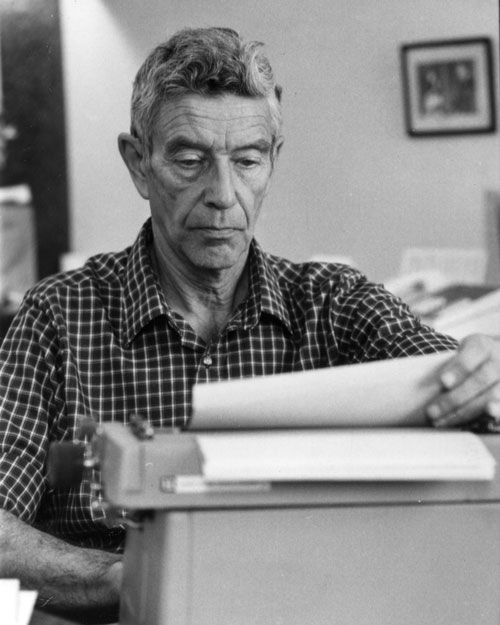 Having written more than 12,000 columns in his career, Jack Mabley was well-known throughout the Chicago area for his honest and engaging opinions.
Before serving as a U.S. Navy lieutenant in World War II, Mabley worked at the City News Bureau of Chicago, the Chicago bureau of The Associated Press and the Chicago Daily News. After the war, Mabley returned to the Daily News until 1961 where he held various reporting and editing positions. His first regular appearing column began in 1948 when he became the nation's first television critic, and his first regular news column began in 1957.
In 1961, Mabley jumped over to the Chicago American (later renamed Chicago Today) and when that paper folded, he joined the Chicago Tribune staff until retiring in 1982. His retirement did not last long. He began writing a column for the Daily Herald in Arlington Heights in 1988 and continued to do so for 16 years. "I come to work each day wondering what in the world I'll write for tomorrow's paper. The ideas come from everywhere. There is no formula whatsoever. I write what interests me," Mabley wrote in 1967 about his work.
In addition to his newspaper jobs, Mabley hosted a show on WBBM-AM and produced a television show. Mabley was active in his community, serving as the Glenview village president and founding the Forgotten Children's Fund, which raised more than $3 million to help mentally disabled children at the then-Dixon State School. He also served as board member at Lambs Farm, a facility in the Chicago area for adults with developmental disabilities, and on the Rush Hospital board.
Mabley remained an active (and the oldest) member of The Daily Illini Alumni Club until his death in January 2006.
This bio was written at the time of Jack Mabley's posthumous inauguration into the 2006 Illini Media Hall of Fame.