RICH ARCHBOLD
Daily Illini: 1956-60
City editor, 1958-59
Editor in chief, 1959-60 University of Illinois:
B.A. in Political Science, 1960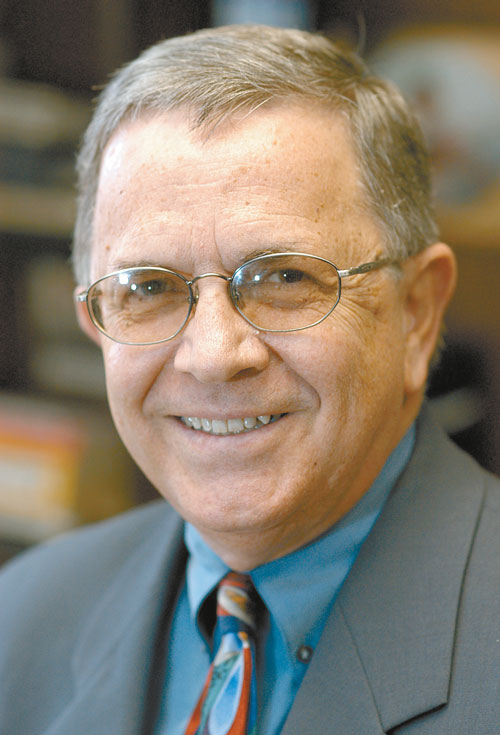 Rich Archbold was born with ink in his veins. Beginning with his first paper route in second grade, he read every headline before tossing the news onto each porch.
Archbold started his professional career as statehouse reporter for United Press International in Lincoln, Neb. In 1962, he became government reporter for the Omaha World-Herald.  He moved to The Miami Herald in 1965 and spent 13 years working as a public affairs reporter, city editor and then managing editor of the newspaper's Fort Lauderdale bureau.
After moving across the country to Long Beach, Calif., Archbold became managing editor of the Press-Telegram, then a Knight-Ridder newspaper, in 1978. In 1997, when the Press-Telegram changed hands, Archbold was promoted to his current position as executive editor,
Under Archbold's leadership, the Press-Telegram has won many journalism awards, including the prestigious Associated Press Managing Editors Public Service Award for exposing a local high school basketball recruiting scandal, a National Headliner Award for an investigative series on patient dumping at hospitals and the Greater Los Angeles Press Club Award for Best Newspaper in Los Angeles County.
In 1994, The Associated Press Managing Editors Association elected Archbold president. Under his leadership, the APME revised its code of ethics. He also is on the board of directors of the Long Beach Library Foundation, the National Conference for Community and Justice, the St. Mary Medical Center Foundation and the Long Beach Memorial Medical Center Trustees. Archbold has taught public affairs reporting at California State University Long Beach and is an evaluating team member of the Accrediting Council on Education in Journalism and Mass Communications.
This bio was written at the time of Rich Archbold's inauguration into the 2007 Illini Media Hall of Fame.