PETE WEITZEL
Daily Illini: 1954-58
Reporter, city editor, managing editor
Editor in chief, 1957-58 University of Illinois:
B.A. in Political Science, 1958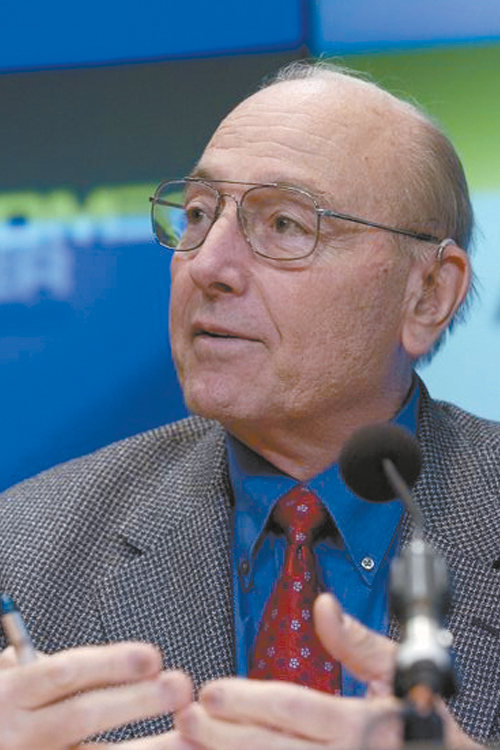 Throughout his distinguished journalism career, Pete Weitzel has been known as an innovator, mentor and champion of the First Amendment.
Weitzel was born into a newspaper family. His father, Tony, was a noteworthy columnist for the Chicago Herald, and Weitzel's early accomplishments at The Daily Illini showed he would soon follow in the family business.
Weitzel began his professional career at The Miami Herald. Starting out as a general assignment reporter, Weitzel moved to the editing side of the desk in 1965. He held positions as assistant city editor, night city editor, government editor, state editor, assistant managing editor and deputy managing editor. In 1983, Weitzel received the nod to become The Miami Herald's managing editor, a decision that brought the Miami paper unmatched success in the next decade.
In his new role, Weitzel oversaw a staff that won eight Pulitzer Prizes and a variety of other national and regional journalism awards. Additionally, the paper started the first suburban tabloid supplement published by a daily newspaper, a widely copied Business/Monday section and El Herald, the first foreign-language companion published daily with a U.S. newspaper. Under Weitzel, The Herald was at the forefront of the newspaper industry.
But as if the accolades weren't enough, Weitzel was also a freedom fighter, toiling as an advocate of the First Amendment in the state of Florida. While managing editor of The Miami Herald, Weitzel founded the Florida First Amendment Foundation, building on his previous success as chairman of the Florida Society of Newspaper Editors Freedom of Information Committee. He has served on FOI committees for several noteworthy organizations, including the Florida Society of Newspaper Editors and the American Society
of Newspaper Editors, and as a leader of the national Sunshine Week.
Since leaving The Miami Herald in 1995, Weitzel has taught at the Poynter Institute for Media Studies, served as coordinator for the Coalition of Journalists for Open Government and led the North Carolina Center on Actual Innocence, working with law and journalism students to investigate claims of wrongful conviction.
This bio was written at the time of Pete Weitzel's inauguration into the 2008 Illini Media Hall of Fame.