JOSEPH URSCHEL
WPGU, Daily Illini, Illio:

1970-74.
Disc jockey, 1970-71.
Reporter, 1971-73.
Illio editor, 1973-74.
University of Illinois:

 

B.S. in Journalism, 1974.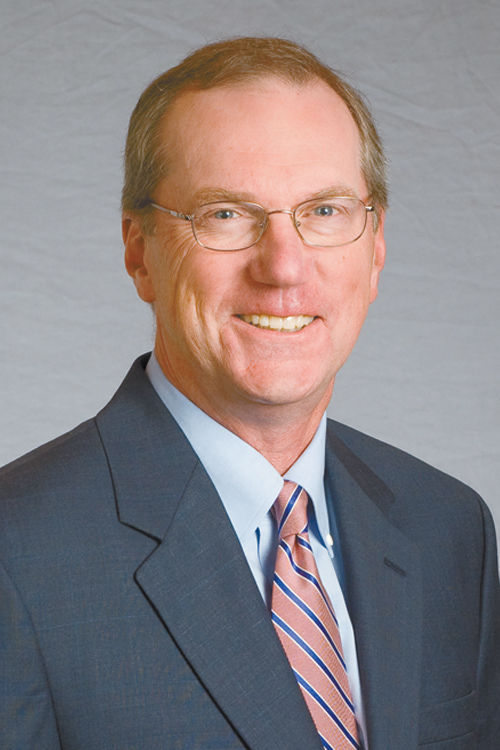 When Joe Urschel started out as a disc jockey at WPGU in 1970, he launched a career in media that would one day lead him to help millions of people appreciate one of our nation's cornerstones: the First Amendment. As the executive director and senior vice president of the Newseum — a museum in Washington, D.C., he is dedicated to the how and why of news. In college, Urschel went from being an overnight DJ, to a general assignment reporter for The Daily Illini, to editor of the Illio.
Urschel was key to saving the Illio Yearbook at a time when its future was unknown. "The book was on the verge of extinction, as many were back then," he said. "We changed the format to be more magazine-like. We won some awards, sales improved and ultimately it was removed from the endangered species list."
After finishing at the University, Urschel worked as a reporter, critic and later editor for the Detroit Free Press. He was one of the early staff members at USA Today and during his 14-year tenure, he served as managing editor of the Life section and of the special projects department.
Urschel took his own experience in the news industry and began to share it with the masses when he joined the Newseum as executive director in 1997. Under his leadership, attendance at the innovative and highly interactive museum grew from 414,000 in its first year to 714,000 visitors in 2008 — the inaugural year of the new $450 million Newseum building located in the heart of our nation's capitol.
He was the 2003 Alumni of the Year at the University's Washington, D.C., alumni chapter, and in 2008, he was appointed to the board of the George Foster Peabody Awards, the oldest and most prestigious award in electronic media. Urschel has also received several writing awards and a regional Emmy for a documentary he wrote and co-produced.
Thirty-five years after graduating from the University, Urschel uses his prestigious position to remind us all that while talk is cheap, free speech isn't.
This bio was written at the time of Joe Urschel's inauguration into the 2009 Illini Media Hall of Fame.